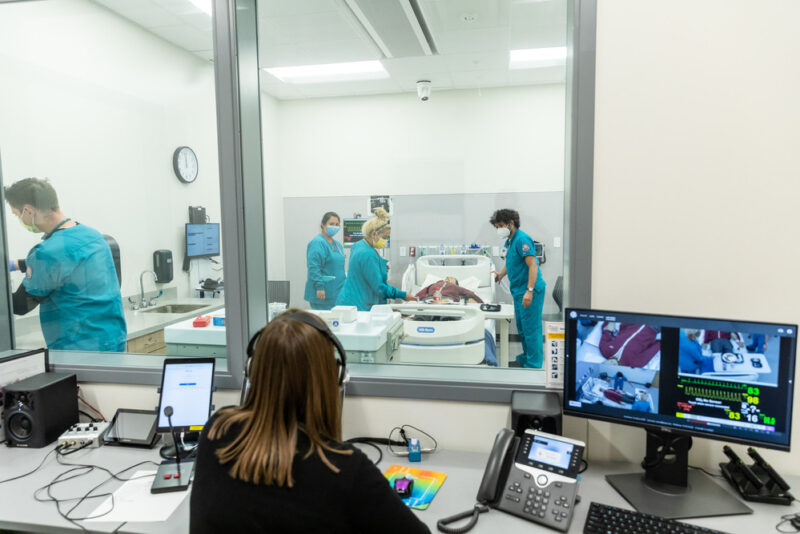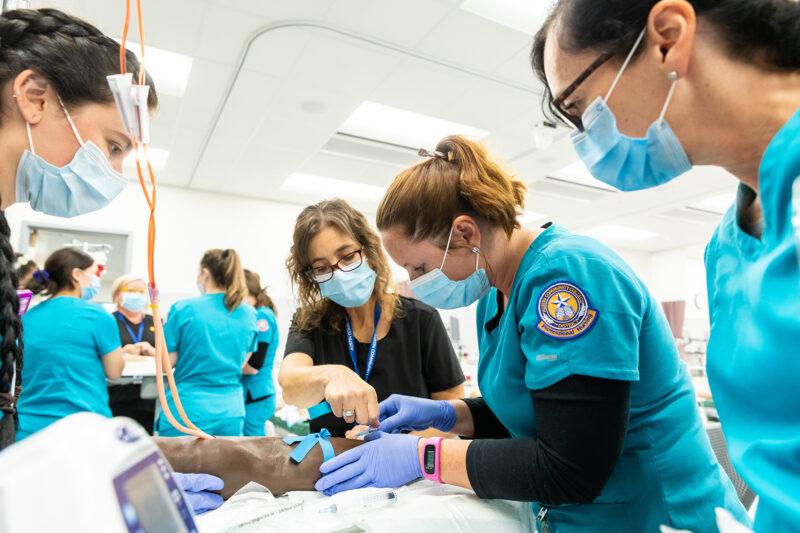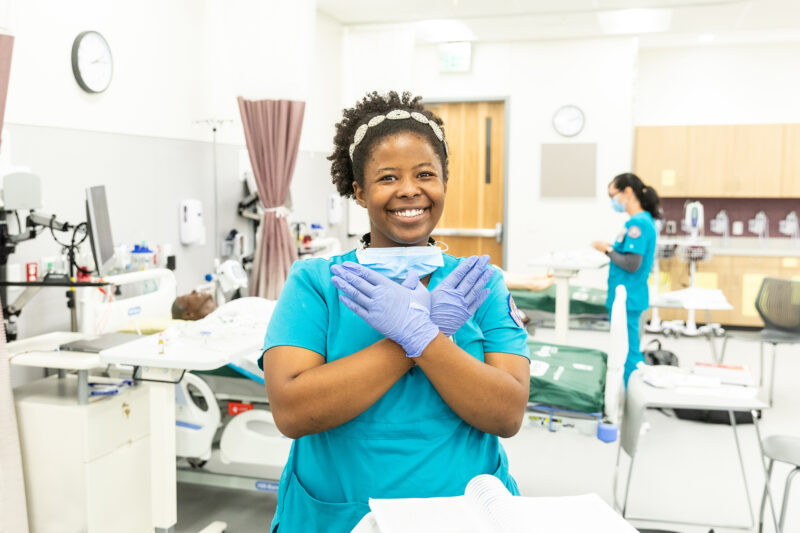 Health Sciences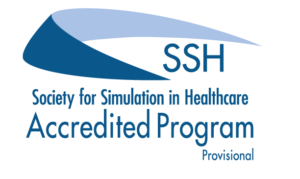 As the area's number one educator of healthcare professionals, ACC's Health Science's Area of Study equips students for the important work that lies ahead. Our program is amongst the best in the state, and our graduates outperform students from across the nation.
At 14,373 square feet, the state-of-the art ACC Regional Simulation Center, helps prepare students for high-demand careers by giving them access to the latest technologies in a safe learning environment.
Our Mission
To provide immersive learning experiences to ACC Health Science students and healthcare community using best practices in simulation education and state-of-the-art technology to promote safe patient care practices, student success, and community development.
Our Vision
The ACC Regional Simulation Center will be regarded as an integral partner in improving the quality of accessible and equitable learning, teaching, research, and health care delivery through innovative, simulation-based education for Austin Community College and the community.
Facility Highlights:
6 Patient rooms
3 Specialty Rooms

Operating Room
Emergency Room
Labor and Delivery Suite

2 Skills Labs each with 10 patient beds and mid-fidelity manikins
Control Rooms
Debriefing Rooms
Audio Visual capability in all rooms for viewing and recording
Classroom (60 seat capacity)
Link to the Facility Information page for more details.